Cosmetic & Medical Tattooing
Semi permanent make up is fast becoming an established beauty procedure. It offers natural enhancement and gives definition and shape to you features with the freedom from applying make up daily.
The client is given a thorough consultation in which colour and placement is discussed and agreed before any treatment commences.
Using the most advanced new equipment coloured pigments are applied to the dermal layer of the skin and discomfort is minimal.
The colour pigment molecules stay in the skin and remain visible for many years, however, this can be affected by the clients colour choice, age, skin type and health. A colour boost or retouch may be required within a year/ eighteen months.
Why use Semi Permanent Make Up ...?
Semi Permanent Make Up is a wonderful alternative to applying your daily make up.
Semi Permanent Make Up is excellent for athletes, trainers, swimmers etc.
Semi Permanent Make Up is great if you have an unsteady hand or failing eyesight
Semi Permanent Make Up is fantastic for people who have lost their brows/lashes through Chemo or alopecia.
Semi Permanent Make Up improves features and gives shape and definition.
About Ruth Kane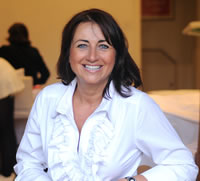 Ruth Kane has been fully trained with Finishing Touches in both Cosmetic, Medical Tattooing and tattoo removal. Finishing Touches are market leaders in all fields.
Ruth is a successful trainer for Finishing Touches. She has represented Finishing Touches in the UK, Ireland, Norway, Germany and Sweden.
Ruth is based in Essex where she has a large private client base and also works in Harley Street in London, numerous beauty salons, country clubs, health spas, clinics and hospitals nationwide.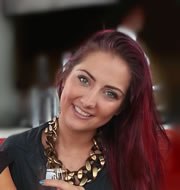 Elizabeth has now established herself in the world of semi-permanent make up, tattoo removal and Meso Vytal skin treatments and is working from our home clinic and various salons too.
Her prices for all new semi permanent make up procedures is £295 for 2 treatments and her top ups are £125.
Follow her on Instagram: lizkanespmu
Please call me or her on 07866 476983 for appointments.
Clients who would benefit include:
Daily wearers of make up
Athletes, trainers and swimmers
Alopecia sufferers
Chemotherapy patients
Disabled people who have trouble applying make up
People with impaired vision
Allergy sufferers
Before ...


... After


... Ruth has done my eyebrows and top eyeliner and the results are fantastic! (Brenda, Romford)